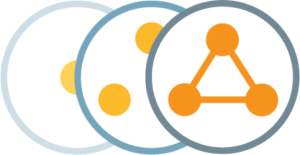 TechCrunch recently published an article which describes what I am building with the Knowledge Leaps platform (check out website here).
Knowledge Leaps, is a soup-to-nuts data management and analytics platform. With a focus on data engineering, the platform is aimed at helping people prepare data in readiness for predictive modeling.
The first step to incorporating AI in to an analytics process is to build an application that automates grunt work. The effort is in cleaning data, mapping it and converting it to the right structure for further manipulation. It's time-consuming but can be systematized. The Knowledge Leaps application does this, right now. It seamlessly converts any data structure into user-level data using a simple interface, perfect for those who aren't data scientists.
Any data can then be used in classification models using an unbiased algorithm combined with k-fold cross validation for rigorous,objective testing. This is just the tip of the iceberg of its current, and future, functionality.
Onward, to the future of analytics.